Our Tours
Discovering the city of Nottingham with fun guides, and great company. What's the difference to standard "umbrella"-tours? All of our tours have stops for drinks, treats and suggestions of places to go eat and/or visit. Have an amazing, informative and immensely entertaining free tour - 21st-century style! If you are a movie buff, be prepared to get some info about sir Robin hood! For latest updates, questions or possible cancellations please check our Facebook page. *CHECK OUT OUR silent.seeing WALKING TOURS* Get %50 off when clicking here and write discount code: ALMOSTFREE
From EUR 0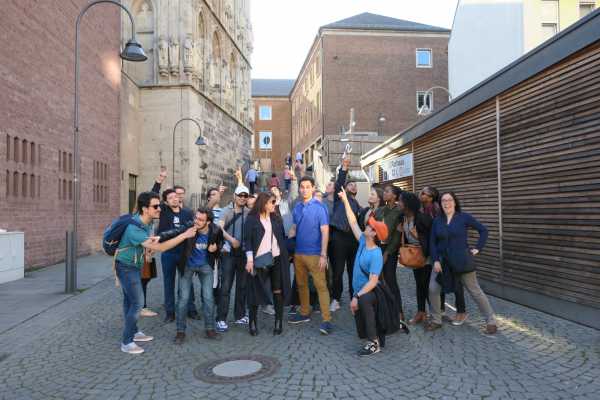 Aprende el significado detrás de 4711. Come helado mientras lo ves chorrear desde arriba de uno de los edificios más altos de la ciudad. Descubre a dónde puedes salir a pasar el rato luego del tour. Visita las zonas más concurridas de la ciudad: Rudolfplatz y la Catedral. Punto de encuentro: Frente al Mc Donald´s, Rudolfplatz 8 *CHECK OUT OUR silent.seeing WALKING TOURS* Get %50 off when clicking here and write discount code: ALMOSTFREE Meeting Point: McDonald's Restaurant, Rudolfplatz 8
From EUR 0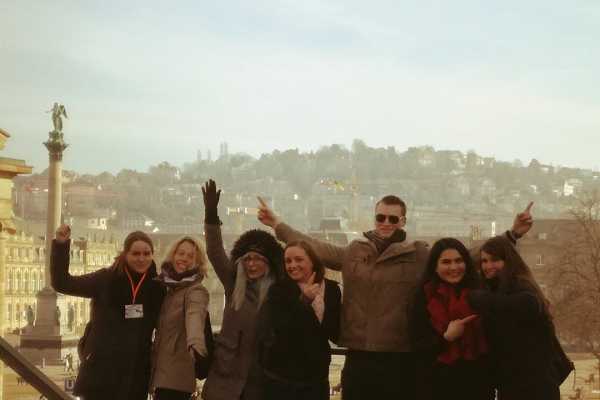 Discovering the city of Stuttgart with fun guides, and great company. What's the difference to standard "umbrella"-tours? All of our tours have stops for drinks, treats and suggestions of places to go eat and/or visit. Have an amazing, informative and immensely entertaining free tour - 21st-century style! If you are a movie buff, do not miss out on the yearly festival of animated film. For latest updates, questions or possible cancellations please check our Facebook page. *CHECK OUT OUR silent.seeing WALKING TOURS* Get %50 off when clicking here and write discount code: ALMOSTFREE
From EUR 0
Vamos a recorrer las calles del casco antiguo de Colonia, que conserva uno de los tesoros medievales mejor preservados del mundo. Durante nuestro paseo por el casco antiguo descubrimos más de 2000 años de historia, desde la ciudad romana, pasando por la oscura Edad Media, hasta llegar la ciudad de Colonia tal y como la conocemos hoy en día. Vamos a ver algunos de los rincones ocultos más interesantes de la ciudad, hablar de la impresionante catedral, sus vibrantes mercados y plazas, y también algunas historias locales increíbles, leyendas y anécdotas divertidas.
From EUR 15
Can You Handle It? Tours

The real flavor of a city is in the details, and Can You Handle It? Tours (CYHIT) provide all the details to help visitors experience a city! Our free and paid events help visitors make the most of their time with fun, informative, and interactive events. We love to educate guests in an untraditional, yet fun way, so don't expect an ordinary, umbrella- holding walking tour, no way!
We're out to make your tour as memorable as possible, and of course they're fully loaded with information, so you'll walk away full of interesting facts and great memories about the city! Our pub crawls and beer tasting events are also great for meeting people and tasting the best of the best in each city!
Find CYHIT walking tours, pub crawls, and beer tastings in Bruges, Belgium (Brugge), Ghent, Belgium (Gent), Cologne, Germany (Köln) and Stuttgart, Germany!
Get Social
Look Who We Work With